Case studies
Arma dei Carabinieri
Over the years, the General Command of the Carabinieri has believed in us.
With passion and commitment, it has become one of our biggest and most important customers.
We have developed tailor-made solutions for them, characterized by operational safety and portability.
Arma dei Carabinieri website
WWW.CARABINIERI.IT
In 2015 we designed and implemented the current website of Carabinieri.
Upon their request we have implemented various functions that allow the citizen to find the closer Carabinieri station, to take part to tenders via the website, to query databases for stolen and lost objects, to book appointments for submitting charges and much more. The site was created together with CMS Sitefinity and extended by us to meet the numerous requests and to manage more than 10,000 pages constituting the website.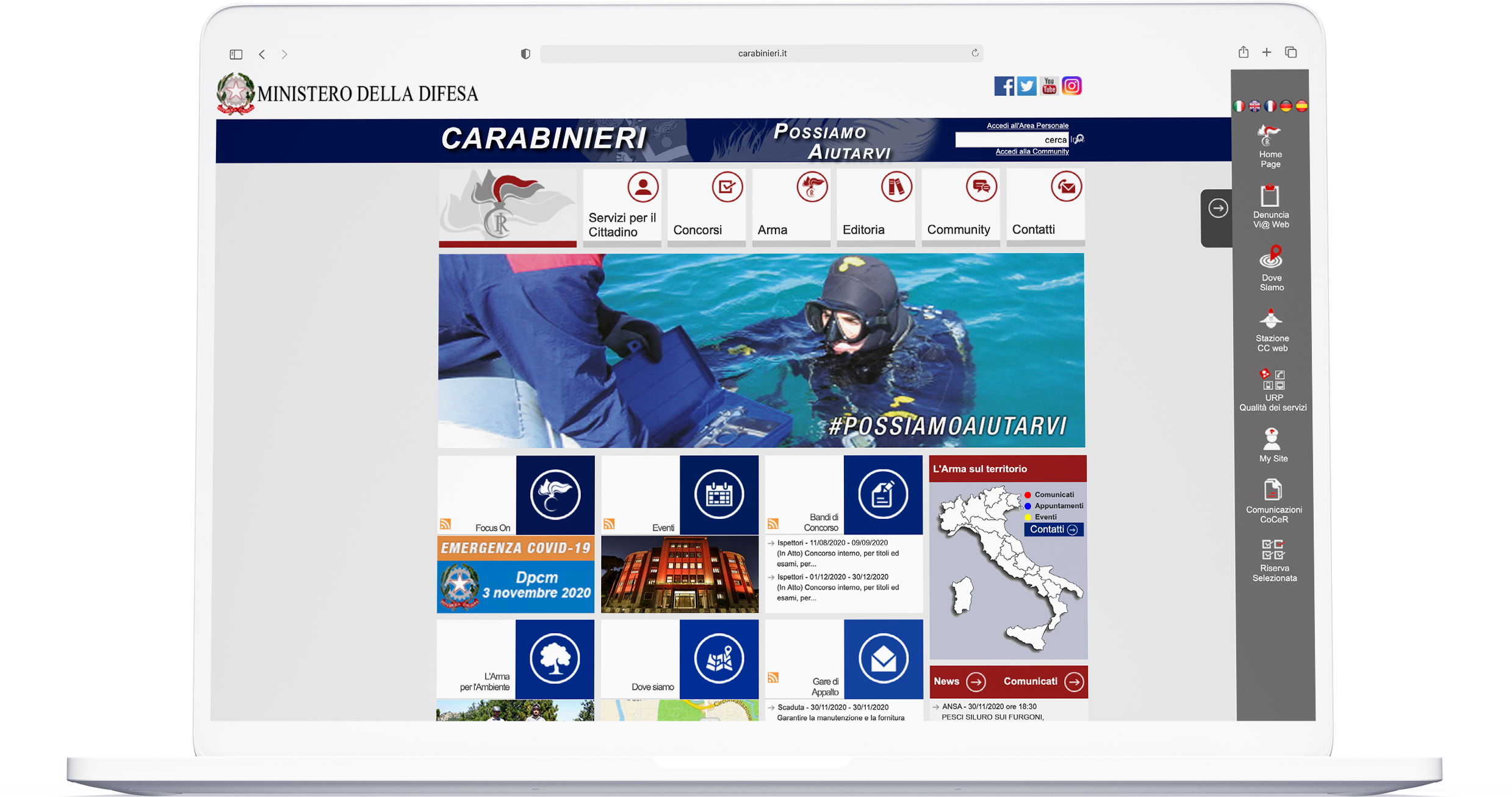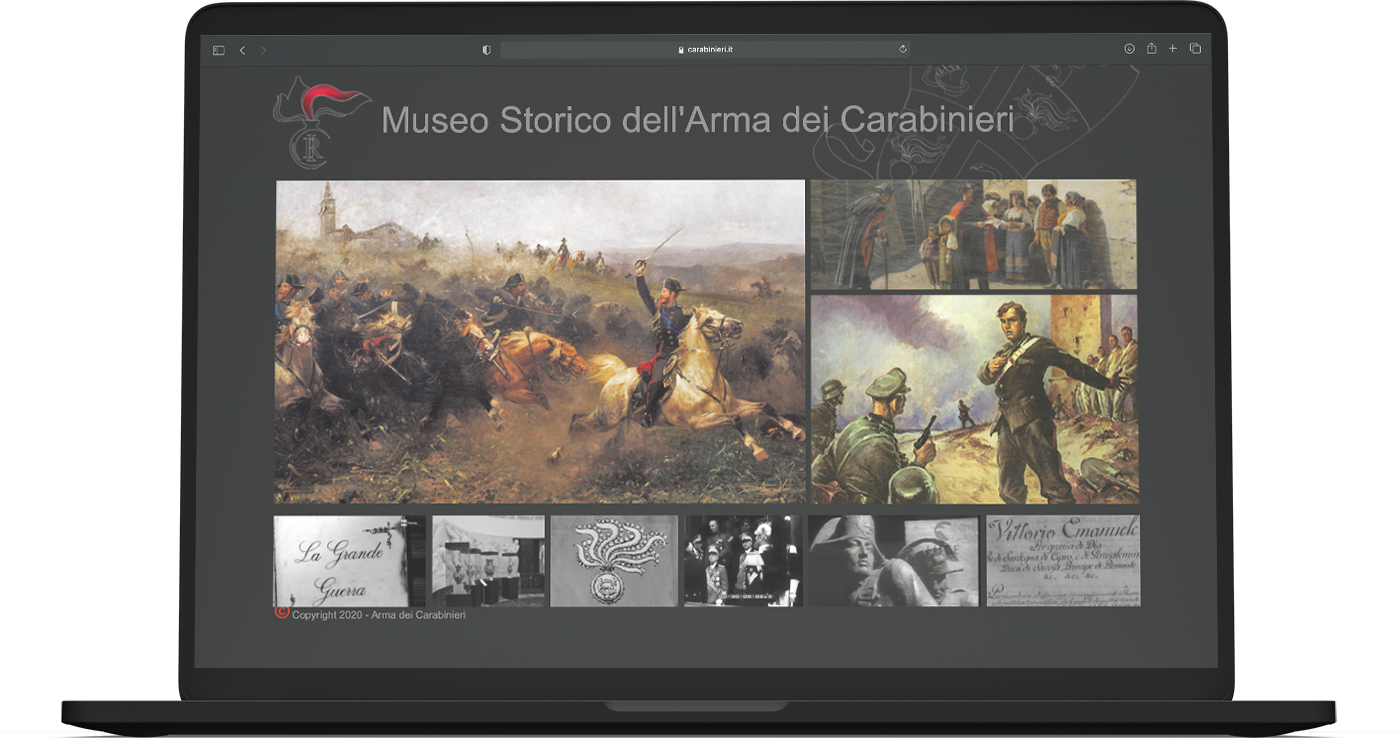 Historical Museum of Carabinieri
carabinieri.it/museostorico
In 2015 we developed, on behalf of the Historical Museum of Carabinieri, a website which allows performing a virtual tour and an application for using the iPods inside the museum as multi-language audio guides (Italian, English, French and Spanish).
EVA
Enhanced Vehicle Automation
In 2010 we created EVA (Enhanced Vehicle Automation) for the Carabinieri, an integrated system for vehicle management and for data exchange with the operations center.
EVA allows the operator to manage blinkers, infrared cameras, halogen lights, emergency lights and a display with changeable messages.
It is also possible to take photos, record videos and send live streaming to the operations center as well as to check vehicles and people directly in the field.